All In! Young Writers Festival 2018
We are 10 years old!
All In! Young Writers Festival is an annual gathering for aspiring writers between the ages of 12 and 25. The festival brings together a wide array of writing mentors and industry professionals in publishing, broadcasting, blogging, creative writing, screenwriting and journalism, among others, to meet, mingle and share their expertise with today's young writers.
This programme is eligible for the Tote Board Arts Grant subsidy.
16–18 March 2018
*SCAPE
PROGRAMME:
Seminars and Panel Discussions
Workshops
Fringe Performances
Writing Competitions
Film Screenings
The Festival reaches out to students from secondary schools, junior colleges, ITE, polytechnics, and universities, who have strong interests in the varied fields of writing.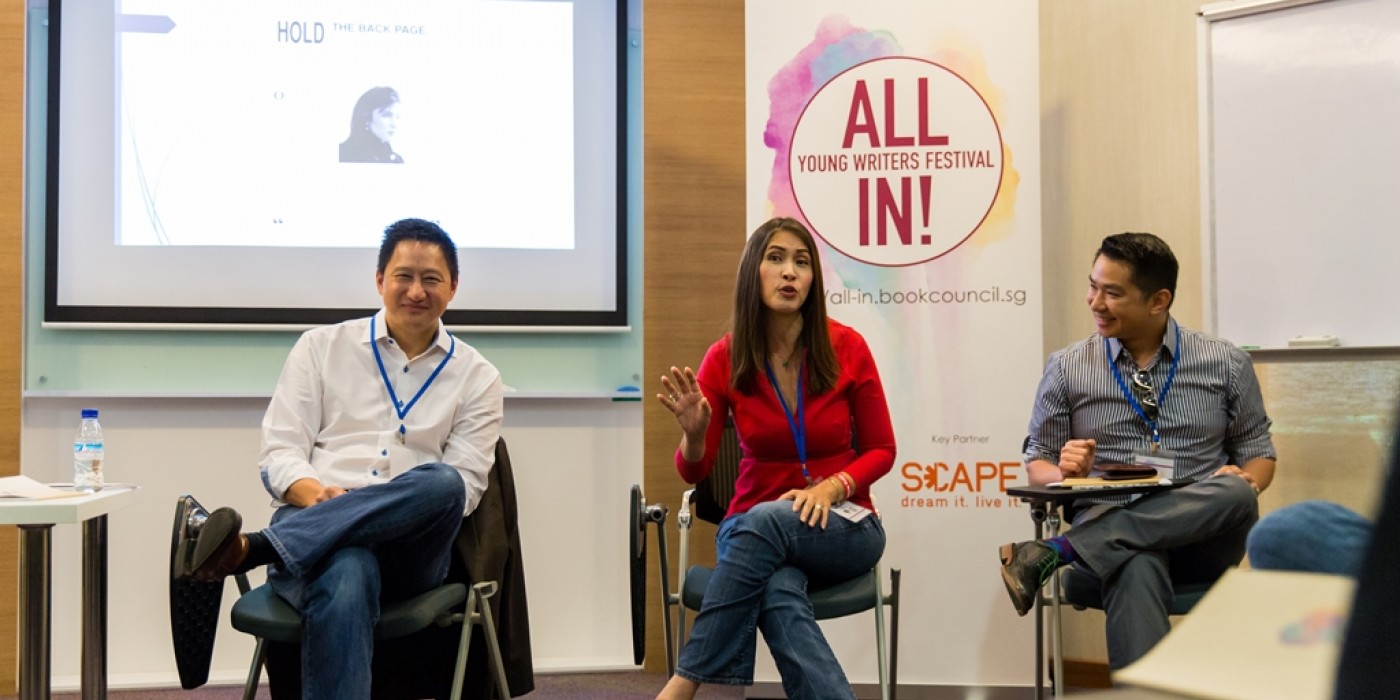 Seasoned journalists Steven Chia, Dawn Tan and Timothy Go at the panel session on broadcast journalism. (photo by Ben Chia)
ALL IN FRINGE: LUNCHTIME ACTIVITIES
All In! presents a roster of fringe performances as a showcase of the Festival's growing community of young writers and content creators.
Film Screenings / Performances
Book Launches / Micro-Talks
Games and more!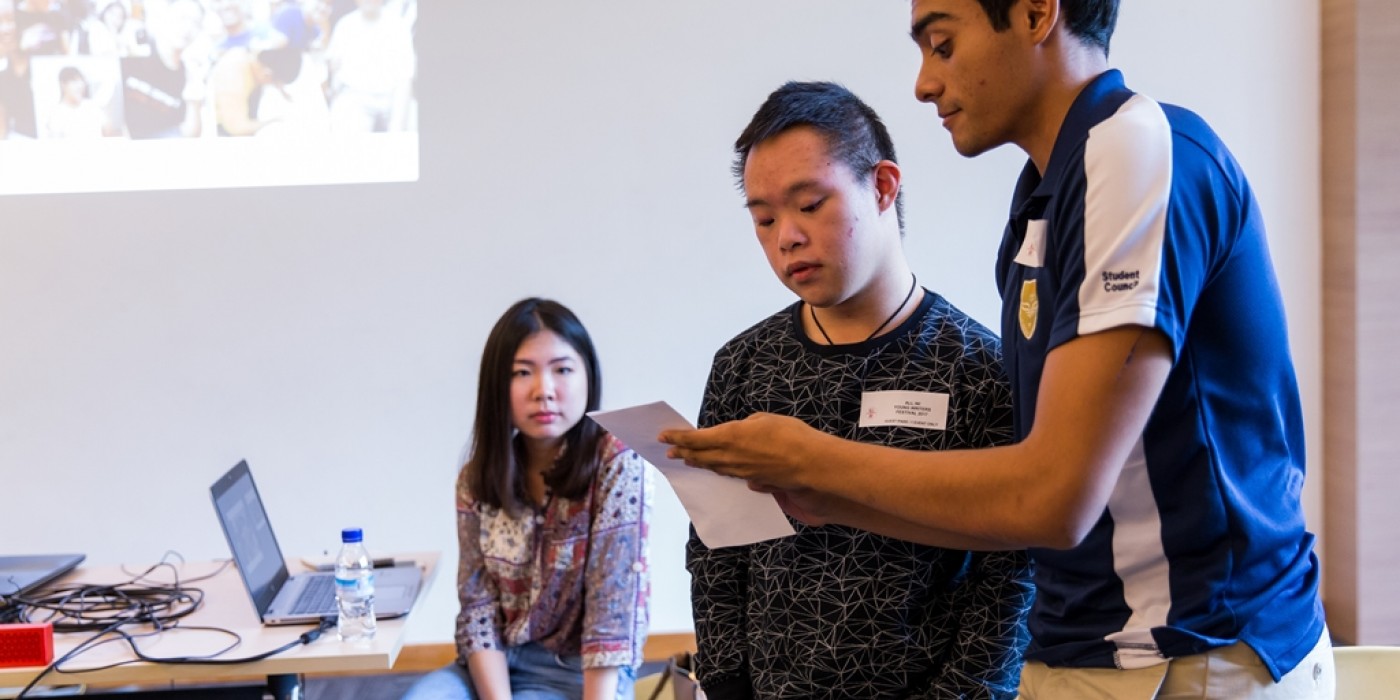 All In! is an inclusive festival that provides a platform for content created by all youths. (photo by Ben Chia)
55-WORD FICTION COMPETITION
It's back! And it's still exactly how it sounds like. Post your 55-word stories on our Facebook wall, get your friends to like it, and win prizes, including a 1-day pass to All In! 2018.
10 WORD STORY SENTENCE
Craft thought-provoking stories using just 10 words, and get yourself a free ticket to the Festival in 2018!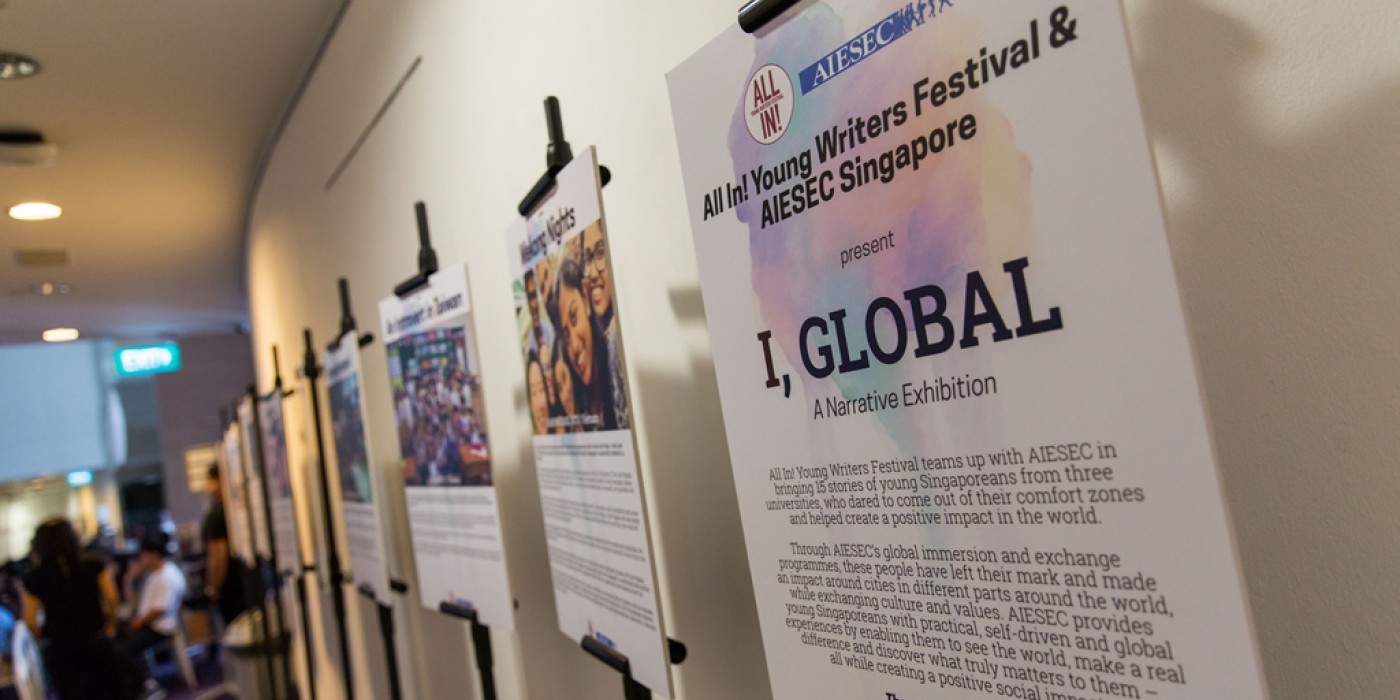 All In! collaborated with AIESEC Singapore in bringing a narrative exhibition of Singaporean students who went overseas for internship and community extension work. (photo by Ben Chia)
ALL iN! PUBLICATIONS
Discover how you can be part of All In!'s roster of publications by joining our writing competitions and calls for submissions.
Click on the images to read the books for free!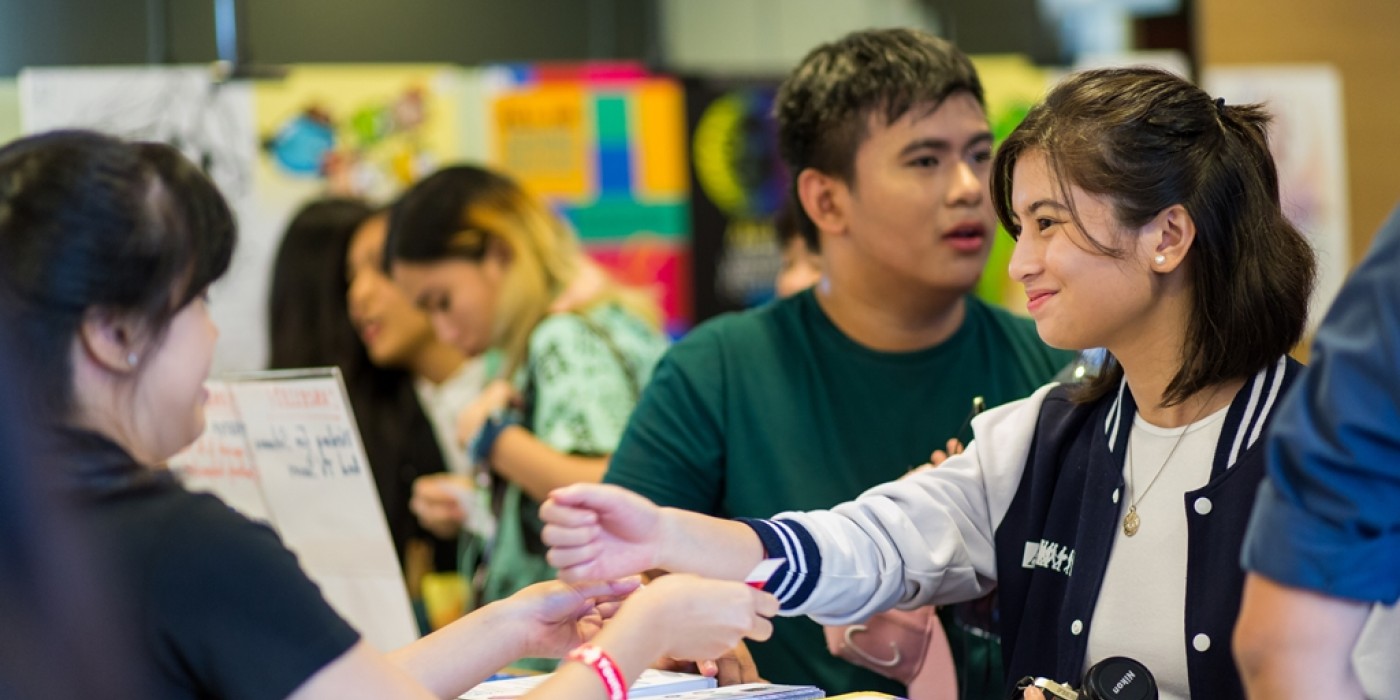 All In! is a vibrant mix of interactive sessions and panel discussions, workshops and fringe activities to spur the writer in you. (photo by Ben Chia)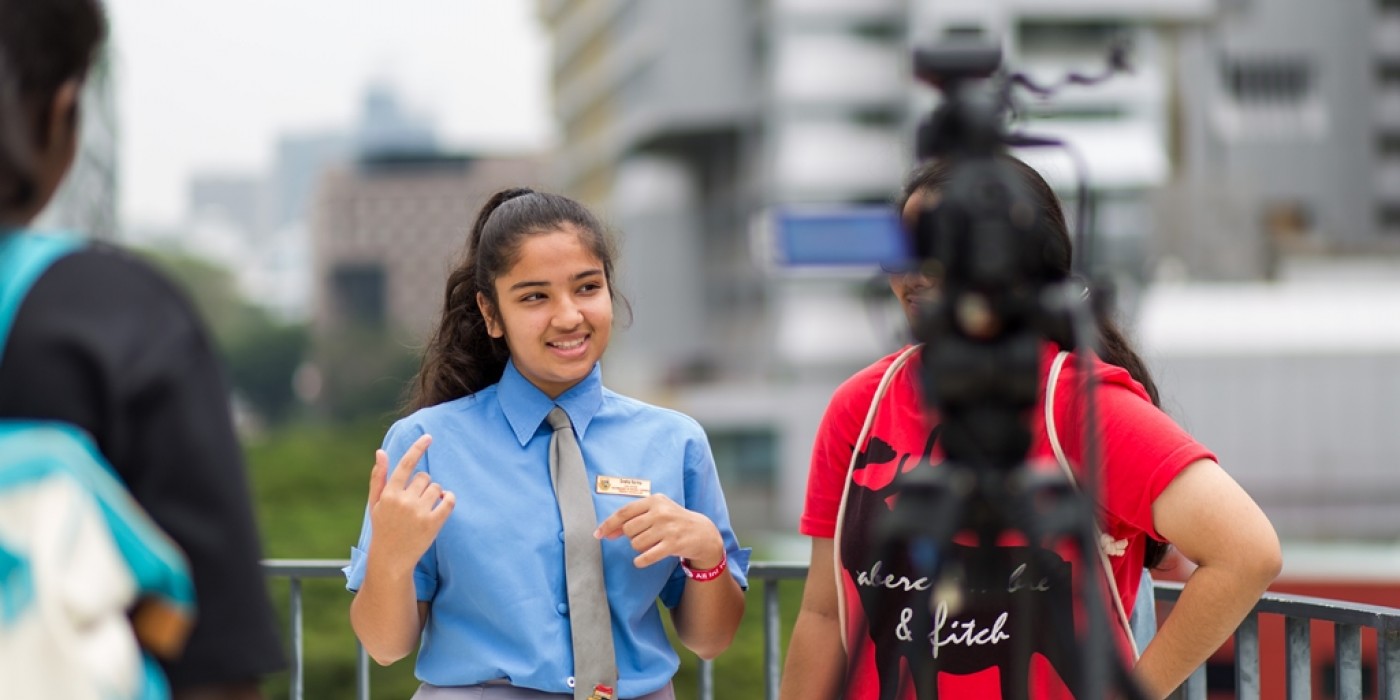 All In! holds masterclasses and workshops to further develop writing skills and strengthen key competencies in developing effective stories.
ALL IN! book swap x barterli
All In! Young Writers Festival is partnering with Barterli for a one-of-a-kind book swap. Bring a book - old or new - that you'd like to swap for other titles, to All In! 2018. All books that will be left after the 3-day event will then be donated to less fortunate teens and young adults overseas.
Give the gift of reading to someone who needs your book! Join the All In! Book Swap, supported by Barterli!
ALL IN! AFTER SESSIONS
Join us for free programming on 17 March,
5.00pm onwards at SCAPE Gallery!
Featuring Asian Geographic's Hot Soup School Challenge
and Stephen Black's Digital Avant-Garde.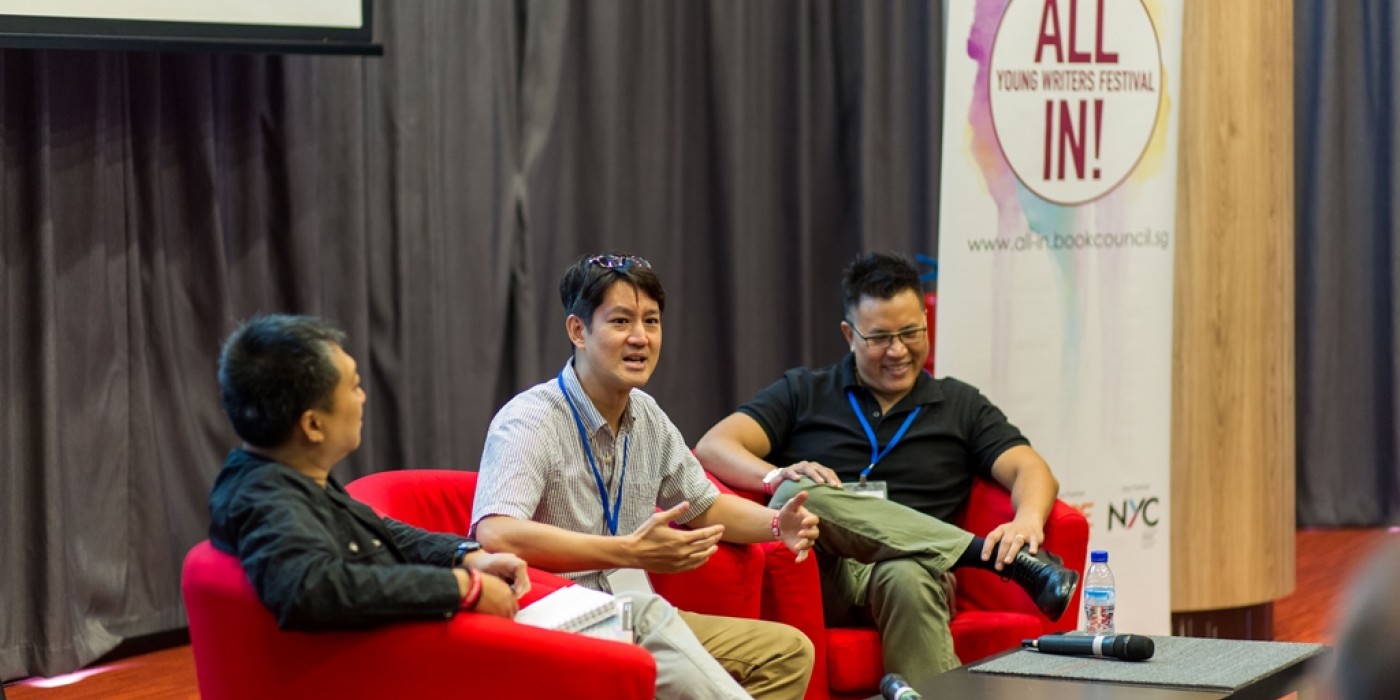 All In! caught multi-awarded director/producers Jason Chan and Christian Lee to talk about the rigors and laurels of the film industry in and around Singapore. (photo by Ben Chia)
Updates & All That Buzz!